We relaunch and develop websites.
Web Design
Made in Cleveland

Just want a quote?
Drop us a line and we will be in touch with you.
Kids' Book Bank
We have relaunched a Wordpress CMS for the Kid's Book Bank. Our focus was on highlighting the work of this outstanding and award-winning non-profit organization as well as setting them up with a content strategy.
We have used on-page SEO techniques to make sure they get found by other organizations that want to tap into their books. They have distributed over 2 Million free books in the Greater Cleveland Area!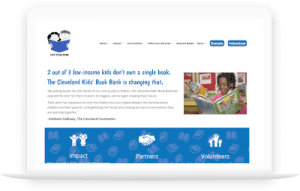 Cleveland Kraut
Healthy eats with crunchy texture.
We have relaunched a Woocommerce store that ships fresh Sauerkraut across the U.S.
Content Strategy
Subscriber Management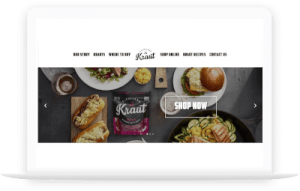 LODRESSO
A leading swiss innovator in corporate branded clothing.
We have designed a Joomla! based website to showcase their work
Monthly newsletter
Blog content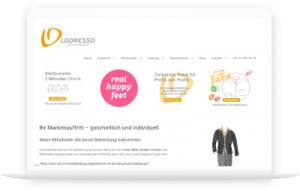 BlueBridge Networks
Wordpress Website Relaunch and Content Marketing for Cleveland's local cloud computing and Total IT Solution Provider.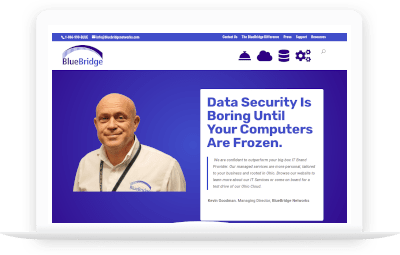 Burgerglück
Website Development, Content & Social Media Marketing for the tastiest burger restaurant in Goslar.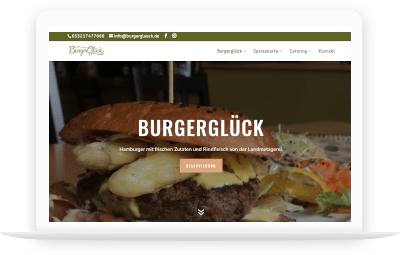 TenantMagic
Custom flat-file web design and relaunch for Cleveland's own solution to efficient tenant screening. Paid ads & landing page development.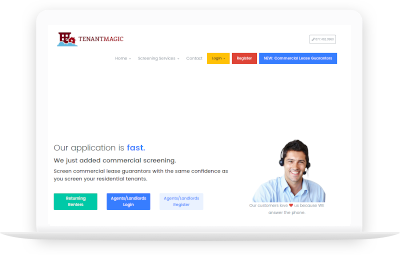 Our approach To Web Design
We listen to your vision and make it a digital reality.
We create a nicely flowing and trackable user experience; driven by clean design and focus on functional elements.
Our team serves each client on a personal level and is here to forge great and relevant content.
We like to point out the technical aspects of digital marketing and especially advocate for strong data security.
A website should load fast to reduce your visitors waiting time. It needs a clear message at first glance that captures attention and explains what you are about.
And with a majority of users visiting from smartphone and tablet devices, your website needs to be responsive and ready to be delivered across different view points.
Our process is collaborative, effective and achieves great results.
Developing a layout for your website is a visual process and we use working sketches and dummy models to draft the new look and feel. This gives you the opportunity to influence what your website is going to look like.
To create beautiful websites, that are easy to use and functional, we use best in class templates and themes.
These layout a basic structure, positions within your website and display design elements, plugins and dynamic modules.
Lion Tiger Jaguar does custom template modifications for WordPress and Joomla as well as bootstrap based custom css3 web design for flat-file homepages.
Your homepage is the base for all search engine marketing efforts, let's make sure it covers all aspects of your business. On-page optimization prepares content in a way that makes it easier for search engines to understand what your website is all about. It demands from you to know and use your main keywords as well as long tail keywords. To boost your local search ranking, we are also making sure to include your service area and other regional factors while optimizing your content.
Content Management System
Keeping your website up to date and adding fresh and new content on a regular basis is very important. Just like a tree puts on new branches every year, you should be growing your website as well.

We are working with content management systems like Joomla and WordPress. Our focus is on keeping them secure by using updates and data security practices.
 Once your website is configured, adding a new article is as easy as composing an email in your gmail account or posting to your facebook wall.
With proper integrations, these updates can automatically post themselves to your social media channels such as twitter, facebook or Linkedin.
Content Marketing Strategies
Keeping your website up to date and adding fresh and new content on a regular basis is very important. Just like a tree puts on new branches every year, you should be growing your website as well.

Oh and by the way, did you know most people don't read all the content on your website. We have just re-used the same starting paragraph above and nobody has noticed so far. Did you realize this before we told you?
So, then why bother with all the content?
Well, google and others still do read quiet a bit of your content. And with such a high number of possible search queries (voice and text), there is so much to consider.
It's always a challenge to balance your content for search engines and actual users. Those are in fact still the real target. And if your content is valuable it will be shared by them, which in turn will be noticed by the search engines, too.
Open source content management systems like Joomla and WordPress have greatly evolved and their functions can be extended easily by adding so called "plugins" or "extensions." Some of them are paid features. This is because they have been programmed by independent developers.
Lion Tiger Jaguar has worked with many different extensions in order to increase the user experience or digitize some of your processes.
Social Sharing

Newsletter Sign-Up

Embedding Social Media Channels

Forum

E-Commerce

Galeries

Support Tickets

Captcha Spam Protection

Form Builders

Review and Rating Portals

Service Chat

Dynamic Content Features
Some small businesses still plan websites without a strategy to keep up with fresh content. We understand how maintaining a website seems like a lot of work with little results for business owners. But even if you decide to not post a lot of updates on your website, you still have to make sure it is properly updated. Joomla and WordPress both require updating on a regular basis to keep them secure and to add new features.
It is imperative to use security updates because they usually fix "exploits" – which are unwanted back doors into the system. Once an exploit becomes known, you can count on hackers to act on it. Lion Tiger Jaguar recommends all clients to make use of siteground's special 24/7 hacking monitoring and protection. In fact when have you last checked if you haven't been hacked already?
If you haven't updated your WordPress in a while, there is a good chance that your website is already being compromised. Hackers usually don't take down your website, because they are interested in staying undetected. They will mostly use your website to either send out spam emails or place backlinks on your website. Both can lead to a down-ranking of your website.
In order to avoid critical data loss we also recommend routine back-ups of your files and database.
Web Design MAde For you.
Lion Tiger Jaguar captures your story and shares it with the world.