I use the holidays to reflect on the past year, to give back and to do good.
This season, I am donating an entire website project to a local Cleveland charitable organization.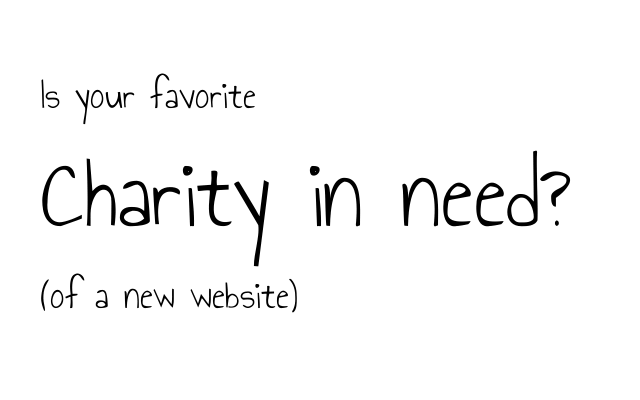 My website donation includes
Conceptualization and keyword analysis
Copywriting / Storytelling
Design of a mobile-friendly website
Professional photos to give your organization a face and tell the story of its efforts
Set-up of a content management system which can easily be updated with news and blog articles by staff members through a backend
A full year of updates and maintenance

Which is over a $6,000 value
This could be a relaunch of an old and outdated website, or the beginning of a new website to
draw attention to an organization that really deserves some publicity.
How can you win a website for your favorite charity in Cleveland, Ohio?
Share this article on your facebook by clicking the blue share button.
Write a little paragraph in your post as to why you think this organization deserves our help with a new website.
Please make sure you are using public settings and mark the charity if they have a facebook page. For charities without facebook presence, please add the name or address so I can reach out to them. Are you not as tech-savvy or don't use facebook? You could ask a friend to share it for you or give me a call and I can post your nomination.
Why share it publicly? Because I can't see your post if you share it only with your friends. Please add @liontigerjaguar to your post.
This graphic ows you how to share this article publicly on facebook: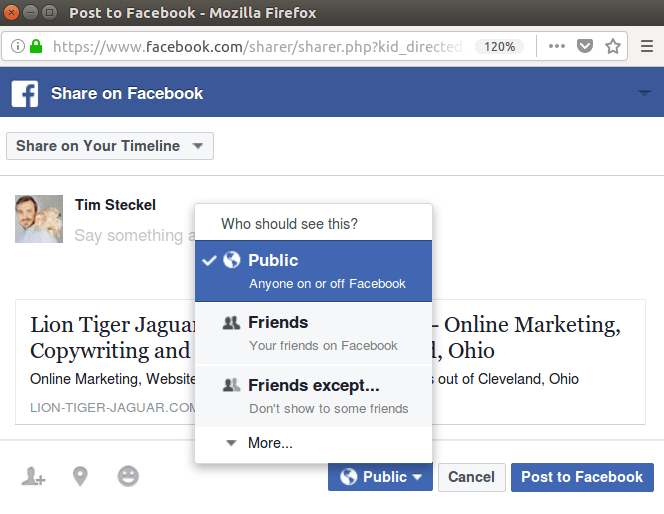 We will draw the lucky winner on December 24th and you and your organization of choice will be notified.
Condition: The organization has to be a recognized Not for Profit Charity and has to be based in either of these counties: Cuyahoga County, Lake County, Geauga County, Summit County, Medina County or Lorain County in Ohio. .